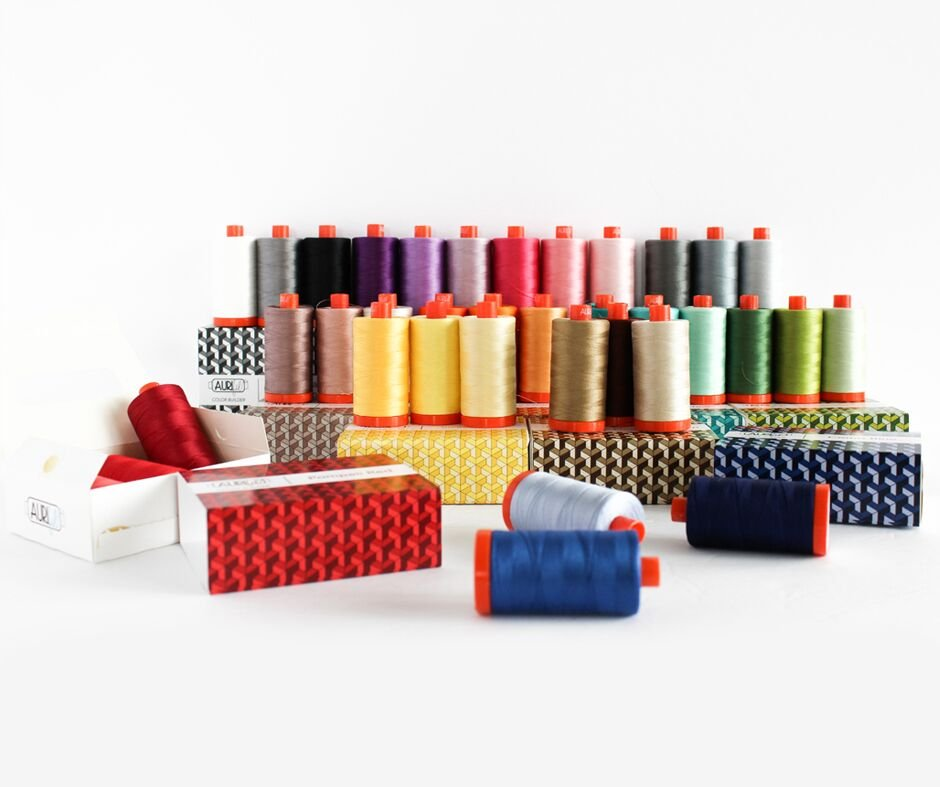 Introducing
Aurifil Color Builders
, a capsule of twelve curated mini-collections inspired by (and named after) Italy's most vibrant and colorful destinations. Each collection contains three large spools of 50wt thread -- a warm, a medium, and a dark -- within the location's primary color palette.
From the lemon groves of Sicily to the pink sand beaches of Sardinia to the clear teal waters of Capri to the stark city grey of Milan… each collection is crafted to evoke images of our beloved Italian landscape. The colors were selected not only for their aesthetic appeal, but for their practicality in every day use. Quilters, sewists, and makers will appreciate the Color Builder collections for their beauty and for their utility.
Sign up with Sew Much More for the 2020 Aurifil Color Builders Thread Club today!
What you will get with a membership in the SMM Aurifil Color Builders Club ~
The ability to purchase the monthly Aurifil Color Builders curated thread mini-collection of three 50 wt spools at the special low price of $32.50! (Regular non-subscription price is $39.00)
3 Free empty Aurifil thread cases to keep your spools in ~ You'll receive one free at months 1, 5 & 9
Club Members will also receive monthly Quilt Block designs from Aurifil Designers and other project inspiration throughout the year!
Program begins in January 2020 with the first Color Builders curated thread box available for pick up starting on the Fourth Wednesday of every month (January 22, 2020 is the available date for month one). You can pick up your monthly thread set any time after that date each month.
Your Registration Fee of $32.50 is pre-paying for your month 1 (January) Color Builders curated box set, includes your first of three empty Aurifil thread cases, and saves your spot in the program to ensure your Aurifil Thread savings all year long!
Months 2 thru 12 will be paid for monthly at their release times.
With your registration, you are committing to purchase the monthly thread box (one each month) for a total of 12 months.
Contact us if you have any questions, and register now to ensure your spot in the program!